Miami a Boat Lover's Paradise
Miami often dubbed as a boat lover's paradise, offers an enchanting aquatic playground that captivated the hearts of enthusiasts from around the world. With its stunning coastline, vibrant culture, and a multitude of waterborne activities, Miami is a haven for those who share a passion for life on the water. Nestled within the scenic beauty of Southeastern tip of
Florida, Miami boasts a year round tropical climate, making it an ideal destination for boating aficionados. Its azure waters, kissed by the gentle Florida sun, beckon both novice and seasoned boaters alike.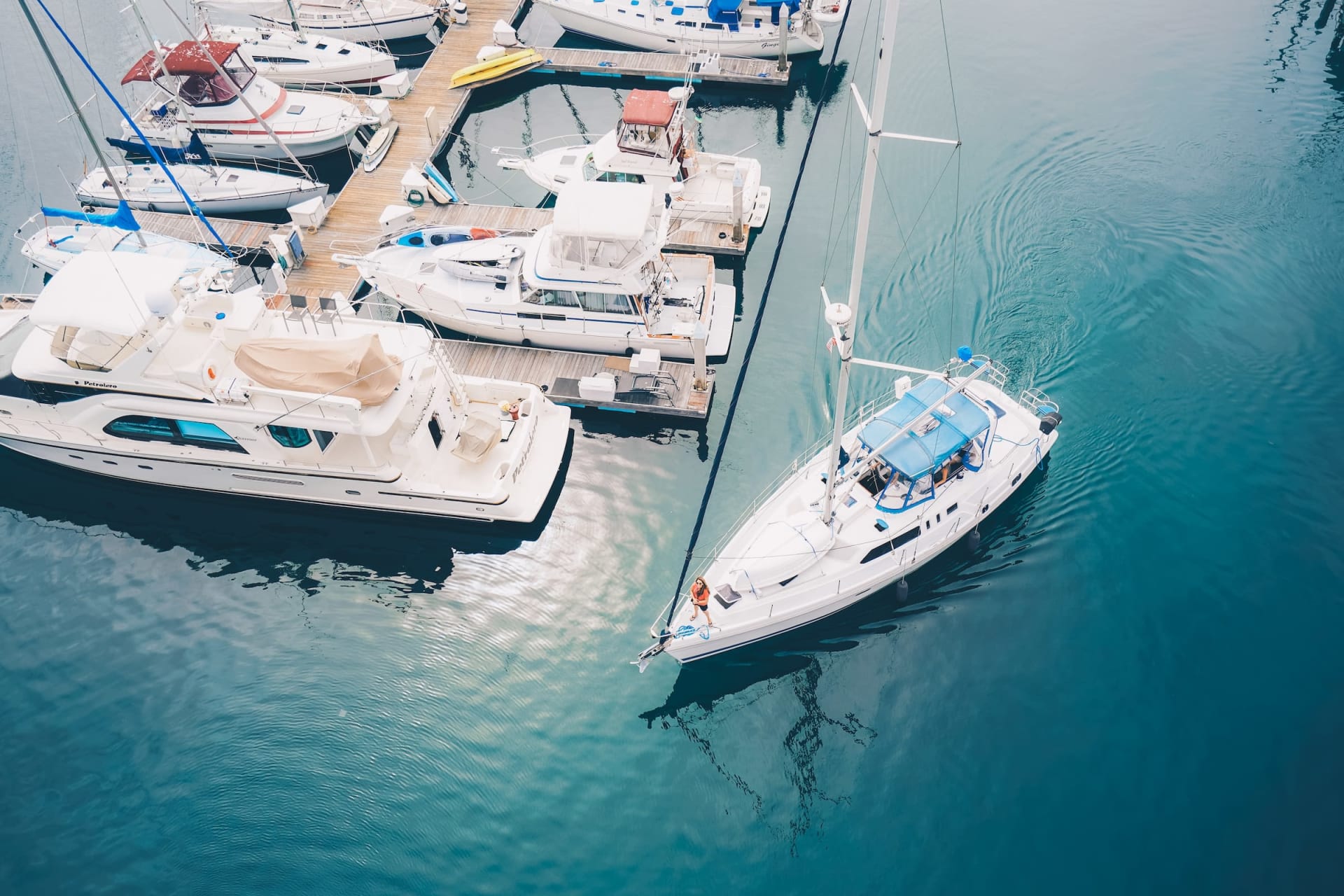 Navigating Biscayne Bay: Boaters and Sailors Adventures
One of the city's most iconic waterways is
Biscayne Bay
, a sprawling bay dotted with picturesque islands and crystal-clear waters. It's a paradise for sailors and yacht enthusiasts, offering the perfect backdrop for leisurely cruises and adventurous sailing.
The Southeast Florida's coastline is adorned with an array of stunning waterfront properties, offering residents the opportunity to wake up to breathtaking sunrise views and unwind to serene sunsets. From luxurious beachfront condos to elegant estates along canals and rivers offering an unparalleled sense of tranquility and luxury.
Marinas and Yacht Clubs: Community and Camaraderie
Miami's vibrant boating culture is further exemplified by its numerous

marinas and yacht clubs

, such as the famous Miami Beach Marina and Coconut Grove Sailing Club. These hubs not only provide secure berthing but also serve as gathering place for like-minded individuals to share tales of their maritime adventures,
providing opportunities for socializing, learning, and participating in regattas and boating competitions.
Dining by the Water: Culinary Delights
Waterfront living extends to the dining scene, where a multitude of restaurants offer picturesque views of the water alongside delectable cuisine. Whether it's enjoying a freshly caught seafood feast by the marina or sipping cocktails while watching the sunset over the horizon, Southeast Florida's waterfront eateries provide a feast for the senses.
Festivals and Events: Celebrating the Maritime Spirit
The maritime spirit of Southeast Florida comes alive through a variety of festivals and events that celebrate the region's close connection with the water. Boat shows, nautical expos, and waterfront festivals are just a few examples of exciting gatherings that bring together boat lovers and enthusiasts from all around.
Conclusion:
Whether you prefer leisurely sailing, adrenaline-pumping water sports, or simply basking in the sun on a luxurious yacht, Miami offers a plethora of options to indulge your maritime passions. Its magnetic allure as a boat lovers paradise lies in its harmonious blend of natural beauty, cultural diversity, and a deep-seated love for life on the water. So embark on a nautical adventure in Miami Beach and discover why it's a place where boat dreams come true.
Explore
Miami's finest homes
with private docks and breathtaking views. Let our expert real estate team guide you to your slice of paradise.
Call Irit now- C: 305.710.6982