Unlocking the 2024 Interior Design Trends and Inspiration in Miami and Beyond
In our dynamic world where evolution is constant, staying abreast of the latest interior design trends is imperative. Miami is setting the stage for 2024 with its unique blend of luxury and coastal inspiration. For waterfront condos, we're seeing a surge in 'Coastal Chic' designs and inspiration, where the soothing colors of the ocean meet contemporary aesthetics. Think textured neutral tones, natural materials like rattan and reclaimed wood, and large windows to maximize those breathtaking views. In single homes near the water, the 'Tropical Oasis' trend is taking root, embracing lush indoor greenery, vibrant pops of color, and the seamless integration of outdoor and indoor spaces. Miami's design scene is truly a reflection of its vibrant culture and stunning surroundings
This knowledge empowers you to create spaces that seamlessly blend aesthetics excellence with functional prowess. Approaching the threshold of 2024, a multitude of captivating design trends beckon, each embodying a unique fusion of style, innovation, and sustainability. Behold, the most scintillating interior design trends that await your exploration in the upcoming year. We will explore their capacity to enhance the allure and comfort of our residences, workspaces, dining, establishments, and luxury accommodations.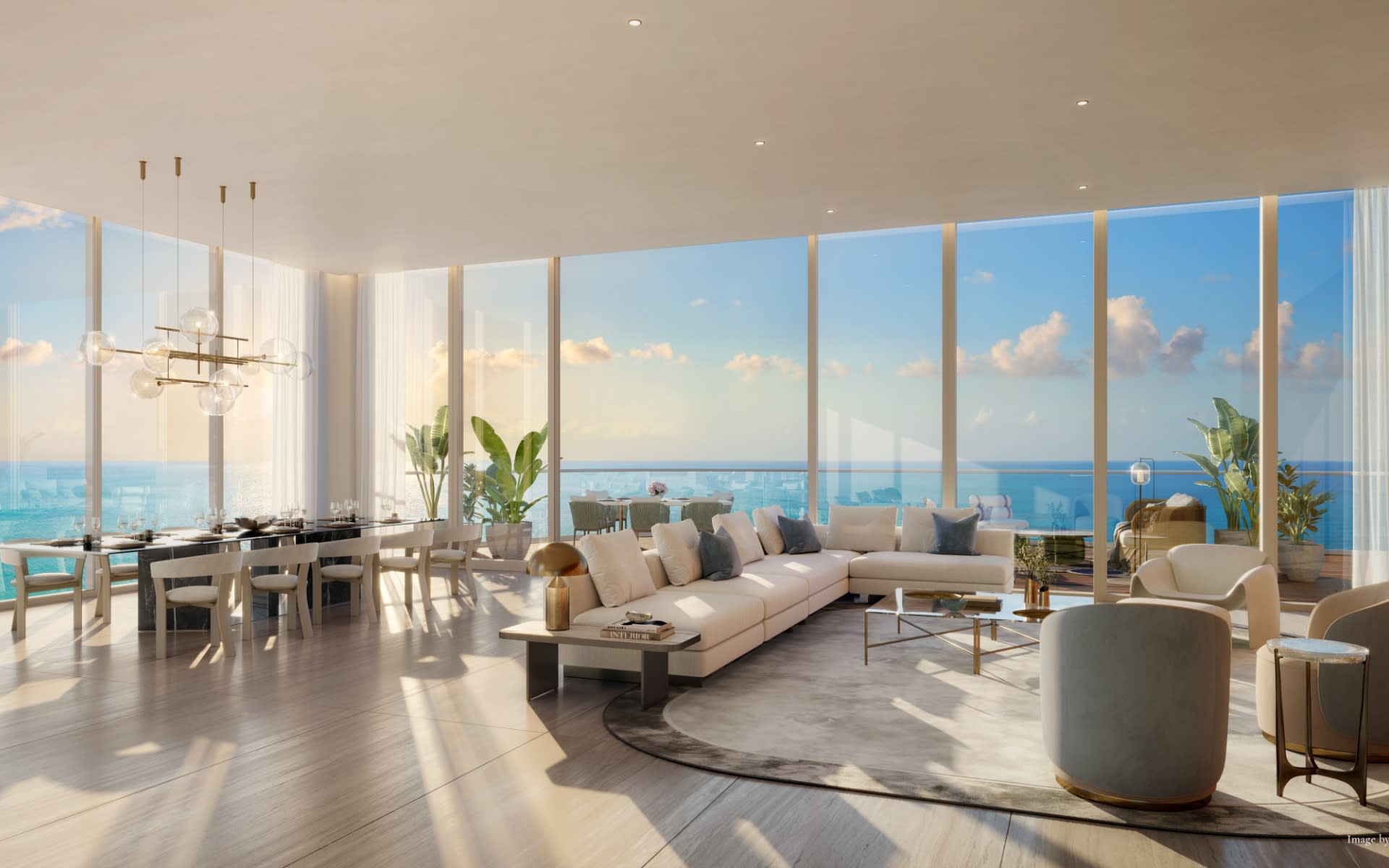 Eco style:
Eco-friendly interiors will remain popular for a long time because a growing number of individuals are thinking about how they can help protect the environment. For your design model, use plants, natural materials, and other things that come from nature.
Smart thermostats and solar panels are two examples of energy-efficient products that can help the environment and save you money on your utility bills. Adding elements from nature to the built environment is called biophilic design. It creates a calm and relaxing atmosphere that makes people feel more connected to nature and better health. Eco-friendly design also offers several health benefits:
Good Air Quality:
Enhances the quality of indoor air by encouraging the use of low-VOC (Volatile Organic Compounds) or VOC-free products like paints, glues, and furniture. The indoor air quality is better because these materials don't release as many harmful chemicals into the air. When the air quality inside is bad, it can lead to breathing problems, allergies, and other health issues.
Less allergy:
eco-friendly construction methods promote the use of natural, hypoallergenic materials that are less likely to hold dust, mold, and allergens. People who have allergies or breathing problems can benefit a lot from this.
Non-Toxic Materials:
This includes particleboard made from formaldehyde or furniture with toxic flame retardants that can blow harmful chemicals into the air. Interior design that is good for the environment uses non-toxic and long-lasting materials so that people are less likely to be exposed to harmful chemicals.
Energy Efficiency:
Lighting, appliances, and HVAC systems that use less energy can help a healthier planet and possibly lower utility costs.
Embracing Luxury and Elegance:
In 2024, designers are choosing lavish materials and finishes that exude a sense of luxurious lifestyles. Luxurious velvets, shiny marbles, and shining metals make any room feel more beautiful. Color schemes will likely feature elegant tones, such as navy blue, emerald green, and warm neutrals. Accent pieces that make a statement, such as sculptural chairs or intricately carved consoles, can take the design of a room to the next level.
Serene and Relaxing Ambiances in Office Interior Design:
A major focus in 2024 will be on making homes more tranquil and comfortable. Color palettes ruled by pastels, earth tones, and neutrals develop an atmosphere of calm. Minimalist designs and an emphasis on natural materials are features of the Zen aesthetic, which promotes reflection and calm. Indoor water features, aromatic diffusers, and cozy seating arrangements can all contribute to a calming atmosphere that's perfect for escaping the stresses of everyday life.
Embrace Bold Statements:
In 2024, colors will be used more in interior design, starting a new era of bold statements and unique color schemes. Don't be afraid to try out different colors, whether it's accent walls or furniture. Adding personality and energy to a space with colors is a great way for homeowners to show who they are. Colors are great because they are easy to change, which makes them a great choice for people who want to update their homes without making major changes.
Interior Film: The Trending Material of 2024:
When we talk about the future of interior design, interior film is certainly a trend that will become more popular. This clever and flexible solution gives you a huge range of options for changing the look of different areas in your home. Since the interior film comes in many styles, colors, and finishes, you can easily give your cabinets, doors, walls, and furniture a new, modern look. Interior film is a cheap and eco-friendly way to change the look of your home's interior without having to do a lot of work. It comes in a variety of styles, from classic woodgrain to bold, modern patterns. As it's easy to use and lasts a long time, it's a good choice for both home renovators and professional interior designers.
Embracing the Power of Geometry:
The use of geometric shapes in interior design is a refreshing new trend. Geometrical elements, whether in the form of straight lines or organic shapes, provide a unique sense of interest and detail. The geometric patterns on the walls and the sleek, straight lines of the furniture contribute to the overall aesthetic improvement. Textiles with geometric patterns, like rugs and decorative pillows, also help to make a room feel lively and appealing to the eye.
Artisanal and Handcrafted Pieces:
In an environment where industrialization rules absolute, the value of handcrafted items is on the rise. A rise in the demand for artisanal home furnishings, ceramics, textiles, and accessories is anticipated in the year 2024. These unique items are the perfect way to make a room feel more like your own. Often, artisanal items are made using traditional methods and customs They bring a sense of heritage and legitimacy into your home. Hand-made items, like a hand-woven rug, a hand-blown glass vase, or a hand-carved wooden sculpture, become conversation starters and draw attention to themselves.
Approaching the threshold of 2024, a multitude of captivating design trends beckon, each embodying a unique fusion of style, innovation, and sustainability. Behold, the most scintillating interior design trends that await your exploration in the upcoming year.
Whether you aspire to elevate the efficiency and organization of your kitchenette or envision infusing your living quarter with cutting-edge technology, these trends are poised to ignite inspiration, enabling you to cultivate an ambiance that authentically mirrors your distinctive style and personality.
Ready to transform your living space with these 2024 interior design trends? Contact our expert team at Irit Miami Real Estate today to guide you on your dream home makeover.